MGA is today one of the benchmarks and undisputed leaders in the gaming and leisure sector in Spain. The entertainment sector in Spain is perhaps the one that uses digital signage the most, due to the need to change the infinity of content generated daily. Faced with this situation, MGA's technical team consulted OKO about the possibility of incorporating software with extreme ease of use and optimum performance. Today, MGA totems are one of the most robust and reliable hardware on the market in the field of digital signage.
Incorporation of OKO's digital signage software in the manufacture of its hardware, specifically advertising totems.
Hiring of specialized technical service to its customers.
Some customers are looking into extrapolating OKO's software to all displays.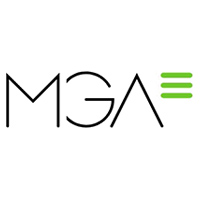 Its values of innovation, quality and service have turned MGA into a powerful business group, a trendsetter in the sector and with a direct presence in all subsectors of face-to-face and online gaming. The group has achieved steady growth in all its business areas in the Spanish, Italian and Latin American markets.