Schindler, the elevator company that claims to move 1 billion people a day. It has decided to modernize. The Swiss company has relied on a Valencian glass company and OKO's digital signage software for the digitization of its premium elevators.
The company is studying the incorporation of interactive glass inside its elevators to improve the user experience for its range of high-end elevators. In its second phase, it will democratize the model to all its customers. With the new elevators and its remote content publishing capability, it makes Schinder stand out from its direct competition.
Incorporation of OKO's digital signage software to remotely manage content in the company's elevators.
Manufacturing coordination between the manufacturing company and OKO's software engineering department.
Technical advice and training courses for Schindler personnel in charge.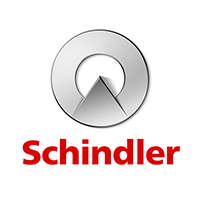 For more than five decades, Schindler has been present in important events of industrial and economic life in our country, both in large infrastructures (Seville Expo Fairgrounds, Barcelona Olympic City, Metropolitan Railways of Valencia, Madrid, etc.) and in shopping centers and residential projects. Schindler maintains a large fleet of elevators and escalators in Spain. Being one of the leading companies in the sector both nationally and internationally.