The International Center of Numerical Methods for Engineering (CIMNE), located in the heart of the Polytechnic University of Catalonia, and with more than 30 offices worldwide, has just equipped with OKO technology all its departments to improve internal corporate communication. To date, when milestones were achieved in other departments, researchers were informed within days via the web or comments from colleagues. By using this method, all departments will be informed in real time of the successes achieved by the center. Thus, optimizing internal communication. Not only that, but the displays will inform at all times of anti-Covid precautionary information. Giving them an extra service of communication security.
CIMNE believes that it is important for its researchers to grow and develop in an environment where information is immediate. The OKO software was chosen for its fast and intuitive programming and ease of use compared to other more complex and difficult to manage systems offered on the market.
More information about CIMNE is available at www.cimne.com
Incorporation of OKO's software and hardware to manage content from the communication department to the rest of the departments.
Technical advice and training.
Turnkey project, with installation and commissioning of the screens.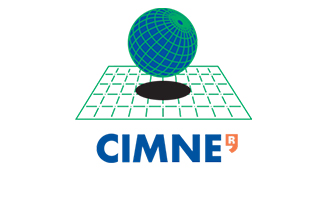 The International Centre for Numerical Methods in Engineering (CIMNE) is a research organization created in 1987 at the heart of the prestigious Technical University of Catalonia (UPC) as a partnership between the Government of Catalonia and UPC, in cooperation with UNESCO. The aim of CIMNE is the development of numerical methods and computational techniques for advancing knowledge and technology in engineering and applied sciences. The ultimate goal of CIMNE is to become an international reference centre and leader in computational mechanics, through achieving excellence in all the activities carried out by the centre.