The facilities of the Ramón Fernández Jurado library in Castelldefels, dedicated to the exhibition of the prehistoric remains found in the city, now have the latest technology in the field of mobile broadcasting, such as OKOTags. Visitors to this section of the library will be able to view information and 3D videos of the exhibits in the showcase from their mobile devices, just by bringing them close to the OKOTags, using NFC and QR technology. In addition, the City Council will be able to send visible communication messages when reading OKOTags whenever desired from OKO's cloud platform.
The system allows educational content to be communicated much more quickly and interactively than traditional posters that can only be read from the point of information. The system also allows the visualization of the temporary communication layer where the municipality can send dynamic information in the form of images and videos to the OKOTags in the exhibition. All the use of the experience is recorded in the usage statistics, obtaining data for subsequent evaluation by the organization.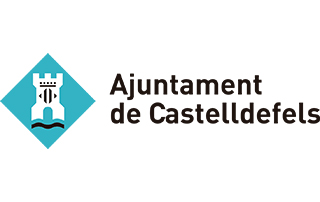 About Ajuntament de Castelldefels
Castelldefels is a coastal city with 67,797 inhabitants. It is located 20 minutes from Barcelona. It is a city with a long history, in which lithic remains have been found with a chronology of at least 80,000 years old (Can Aimerich), as well as remains from the Upper Paleolithic, Bronze Age, Iberian, Roman, medieval, etc. that have left their mark on the city, with numerous cultural assets and places of interest.